The Study of Traces, Installation project, 2020.

The aim of the installation is to catalyze our experience of nature by spending time, resting on natural materials (grass, wood, hay, straw, forest mulch, leaves, pebbles, stone with fossils…) that create visible effects on bodies - traces on the skin.

The installation, produced with ressources gathered locally, will involve collaboration with local craftsmen, foresters, farmers and gardeners. Set outdoor or gallery's indoor, the installation's dimensions vary according to the space. After dismantling, these natural materials will be brought back to their original location.

The installation set up a relaxation space. The visitors can delve into their own senses, smelling the hay, touching the stones, lying on the grass. It involves their active participation as they will be also invited to contribute to a Library of Traces, by taking pictures of their own imprints on the body, with cameras placed near the installation or by using their own smartphones to publish and to share the pictures on a social media.
The Library of Traces is intended to be a visual documentation of the time spent in connection with the natural materials.

Through a sensual experience, the installation aim at building and renewing our consciousness of nature. A new ritual where everyone is invited to perform and rebuild a collective relation to the elements. The structure is seen as catalyst, a natural 'rose window' enhanced by the community of visitors.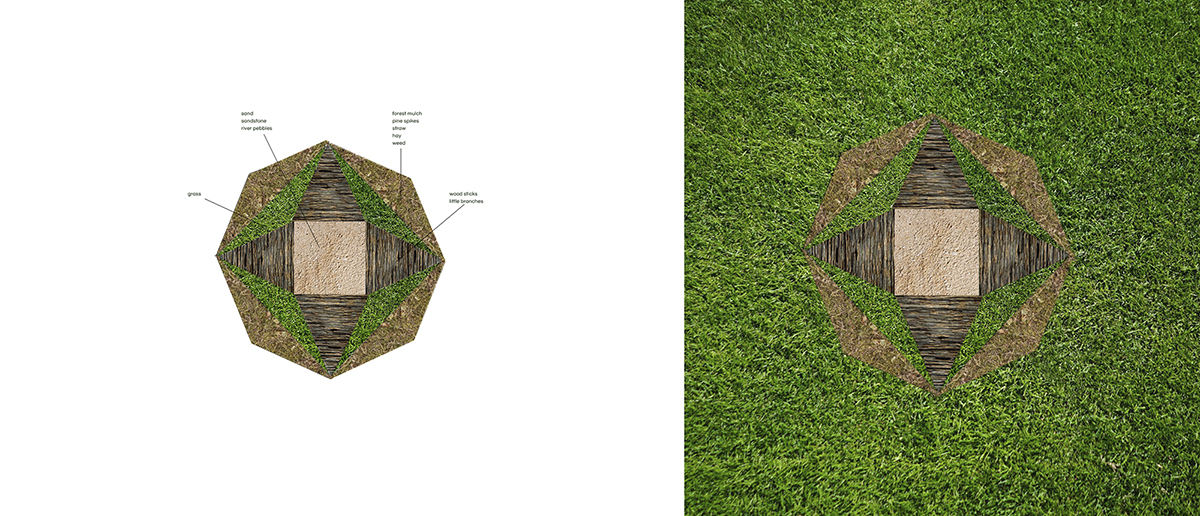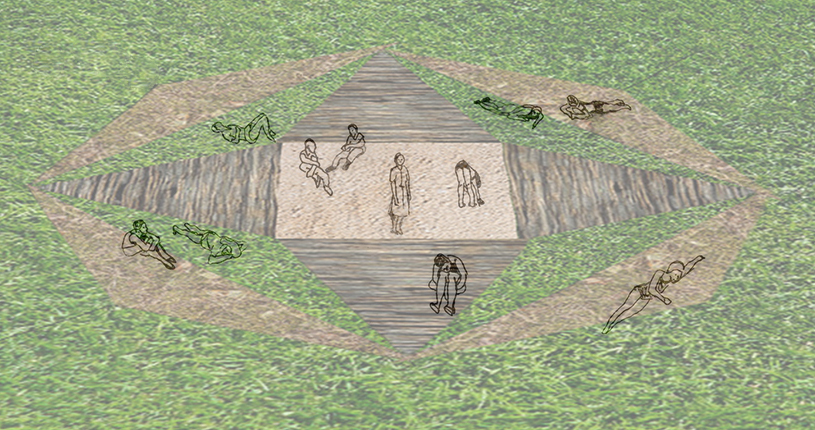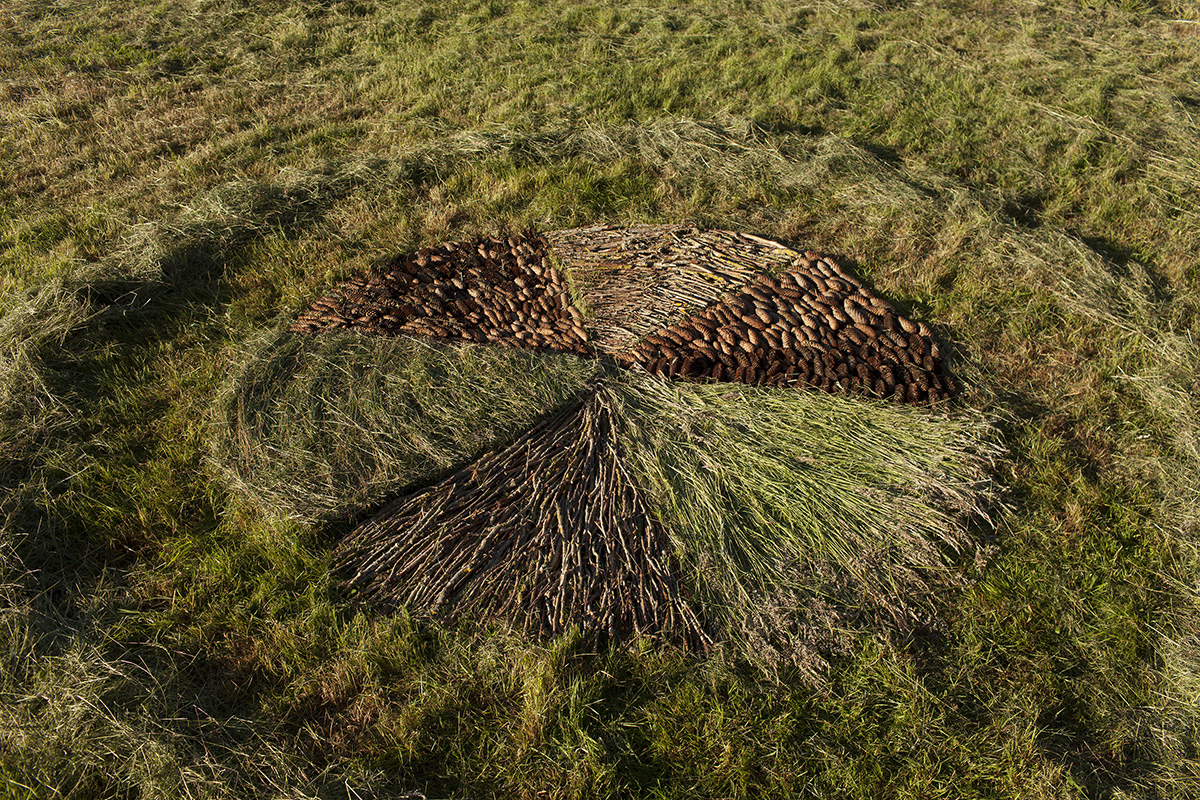 Prototype of The Study of Traces installation, Ø 3m, Aube, France, 2020.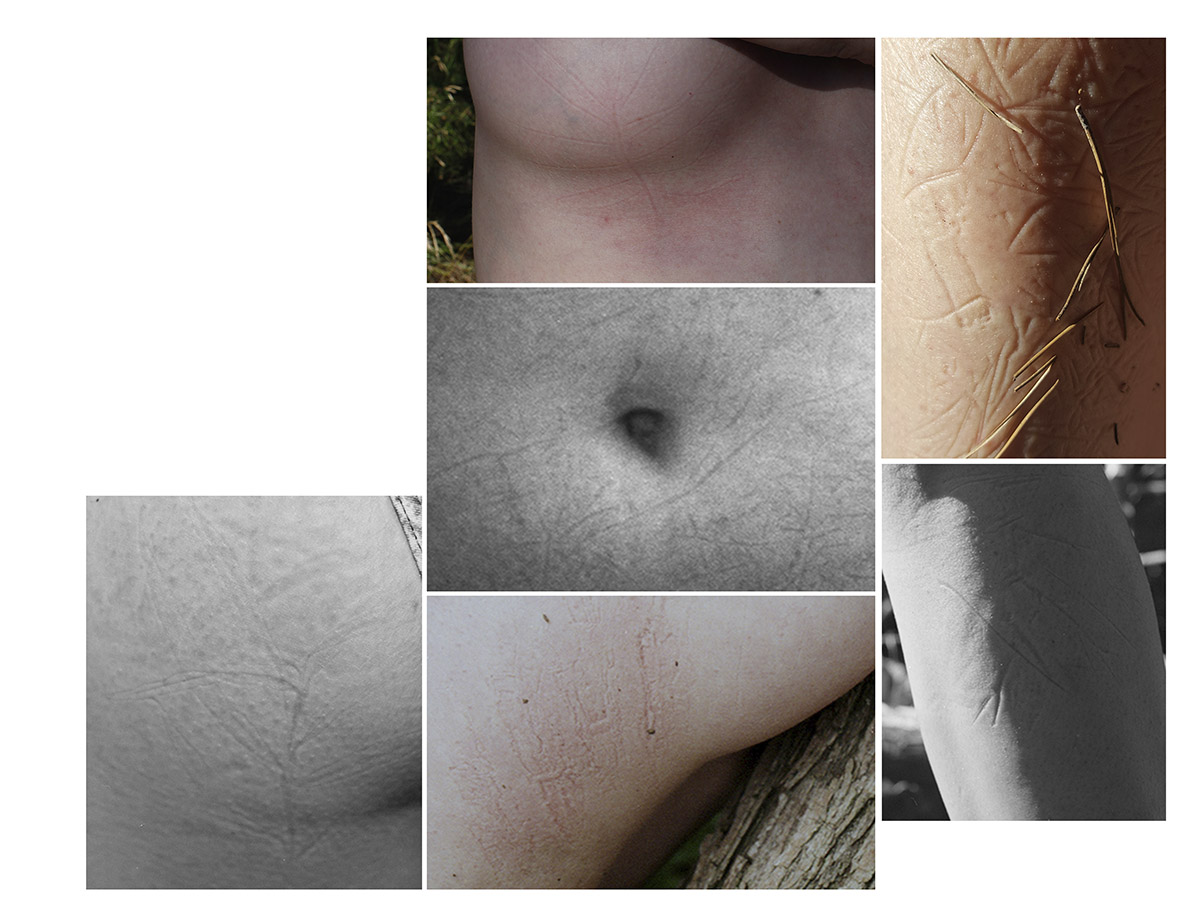 Photographs of skin showing imprints from leaves, grass, wood, straw & pine needles.
Digital files, Library of Traces, 2016-2019.